In 2016, Millicent the co-founder of this company almost died due to iron deficiency anemia but turkey berry fruits in her community helped boost her nutrition and saved her life. Globally, 1.62 billion are anaemic. 570 million of these are from Africa and nearly 10 million from Ghana. Every year about 300,000 pregnant die due to iron deficiency anemia and other factors. Even though turkey berries have nutritious benefits due to its short shelf and longer traditional preparation times many people in my community are unable to access it to use it.
Everyone needs iron and other nutrients to build a strong blood health. Most women need to restore their lost blood every month. Haven witnessed some women die due to anemia and others still suffering from its symptoms, she resigned from her job in the last quarter of 2016 to embark on a rescue mission against anaemia. Together with her team, they begun to pursue the fight against nutrition deficiencies using organic food products from turkey berries and other herbs. After 2 years of vigorous research, Achiever Foods Limited was born with her maiden products of nutritious blends of turkey berries in Teas, Powders, Spices, Juices and many more. Welcome to the DALIHA World 
– #SaveYourLife #LoveTheTaste
In October, 2018 we got selected out of about 150,000 applicants across the globe to pitch our business in Turkey Istanbul as the only company from Ghana. We were awarded one of the Top 100 Startups in The World.
In 2019, we got selected as one of the Most Promising Startups in Ghana to participate in an Orange Corners Accelerator Program under sponsorship by the Embassy of the Netherlands and MDF West Africa.
In 2020, we won an African Impact Award by Generation Africa (AGRA) during their Gogettaz Competition for contributing to the health of 400 pregnant women in Ghana. We dedicate this award to all the pregnant women who benefit from using our products daily to promote their health and that of their babies. 
In 2021, we have won a National Award as the Fast Growing Nutritional Food Brand of the Year by Ghana Agriculture and Agro-Processing Awards. 
In 2022, we have won another National Award as the Diversified Agro-Processing Company of the Year by the Ghana Agriculture and Agro-Processing Awards
As part of our social responsibilities, Any time you buy Daliha Tea, 0.1% of the profit will be used to contribute in funding The Achievers Project to support persons with iron deficiency and run nutrition education to improve the health of women and young girls in Africa. We run this projects  in Schools and hospitals and also educate the public healthy nutrition with our blogs etc. So far we have empowered over 2000 youth through our lines of activities and offered Internship Scholarships to two students
OUR TEAM
We are a team of qualified professionals, committed employees and dedicated farmers. Everyone works with a holistic mind to first make social impact and build a sustainable. We have engaged and employed over 40 youth in our line of work including and also women smallholder farmers who work on our Daliha Farm Project as well.
Vision
To become a global nutrition, health and wellness company that achieves health in an organic way.
Mission
Providing innovative organic food solutions that aims at achieving the health and quality needs of consumers at the same time contributing to improve to global food security and reduction in malnutrition and maternal mortality
Core Values
FOCUS: We employ all energy to achieve the organization's goal.
TEAMWORK: We work together to attain high productivity.
HONESTY: We ensure there is openness and transparency.
EXCELLENCE: We ensure there is top notch results in our output. 
INNOVATION: We champion creativity in all we do.
Numbers Speak For Themselves!
.... My son has been sick of sickle cell anemia for years now. After we started giving him Daliha Teas and Juices he was relieved of his symptoms and is able to study well in school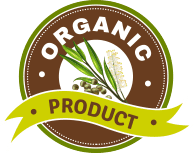 Certified Products
We achieve health in an organic way by providing nutrition, health and wellness products.
We Deal With Various Quality Organic Products!

Co-Founder & Managing Director
Bright holds a BSc in Chemistry from the University of Ghana, Legon. He is a 2016 Young African Leaders Initiative Fellow and has received training in Entrepreneurship and Civic Leadership at the Ghana Institute of Management and Public Administration, (GIMPA) in Accra. He has over 10 years' experience in public health services with partnership from the Australian High Commission and many others. He has 5 years' experience in building startups from scratch to a break-even point
Co-Founder & Operations Manager
Millicent holds a BSc in Food Science and Technology from Kwame Nkrumah University of Science and Technology in Ghana. Between 2016 and 2017, she served as the Production Supervisor at Provest Export Ltd and Zalli Foods respectively. In 2018, she featured in a Business Pitching Competition at Startup Istanbul in Turkey. She has been trained by MDF West Africa on building a sustainable business between 2019 and 2020. She has over 9 years experience in the food processing industry
Finance and Risk Manager
Issac is a Chartered Accountant with over 10 years' experience in risk management and financing. He obtained Master's degree in Economics from the University of Ghana, Legon and a Post Diploma Charter in Treasury & Financial Risk Management from the Institute of Chartered Accountants