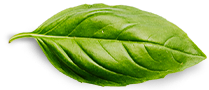 Our Story
In 2016, Millicent one of the co-founders of this company almost died due to iron deficiency anemia, but an indigenous nutritious plant (locally called abedru or kwahu nsusua) in her community helped improve her nutrition and save my life. Globally 2.62 billion people suffer similar malnutrition diseases like anemia. Undernourishment and severe food insecurity appear to be increasing in almost all regions of Africa with over 800 million people in sub-Saharan Africa. Every year, 11 million people die due to unhealthy diets.-WHO & UN reports 2020, 2021.. A report by UNICEF and WHO indicates that a newborn or pregnant woman dies every 11 seconds mostly from preventable causes. Poor nutrition is one of the causes of these deaths worldwide.
After her recovery, she teamed up with her husband (co-founder) to research into the plant. After 2 years of vigorous research, Achiever Foods Limited was born food products being nutritious blends of turkey berries in Teas, Powders, Spices, Spreads and Juices etc.
Today, the couple with other Team members (over 50% being women under age 35) and over 50 women farmers have transformed a near-death experience into a four times award-winning company within four years of business.
The Company has also produced other innovative turkey berry-based organic foods that help prevent and improve lifestyle disease conditions like Diabetes, Obesity, High Blood Pressure etc.
OUR COUNTRY PRESENCE
Currently, Achiever Foods is headquartered in Accra, Ghana where its major operations are done. It is also legally registered in Commonwealth of Virginia State Corporation of the United States of America. We sell our products in Ghana, USA, UK, Canada, Sierra Leone, Angola etc. Welcome to the DALIHA World.
Daliha– #SaveYourLife #LoveTheTast
Millicent on a sick Bed_2016
Vision
To become a global nutrition, health and wellness company that achieves health in an organic way.
Mission
Providing tasty innovative organic food solutions that aims at achieving the health and nutrition needs of consumers.
Creating climate smart solutions that improves farmer yields, livelihoods and protects the environment.
Numbers Speak For Themselves!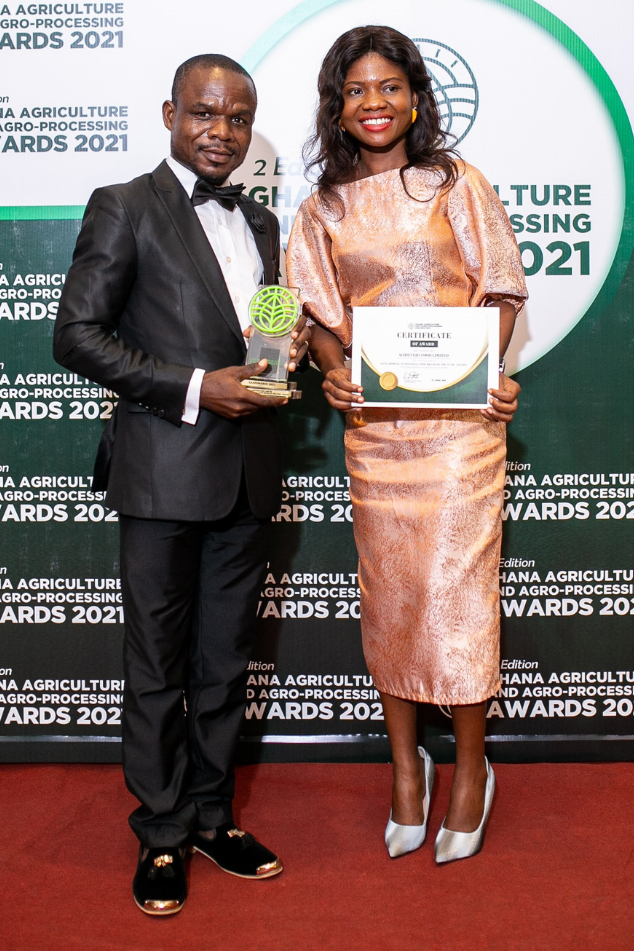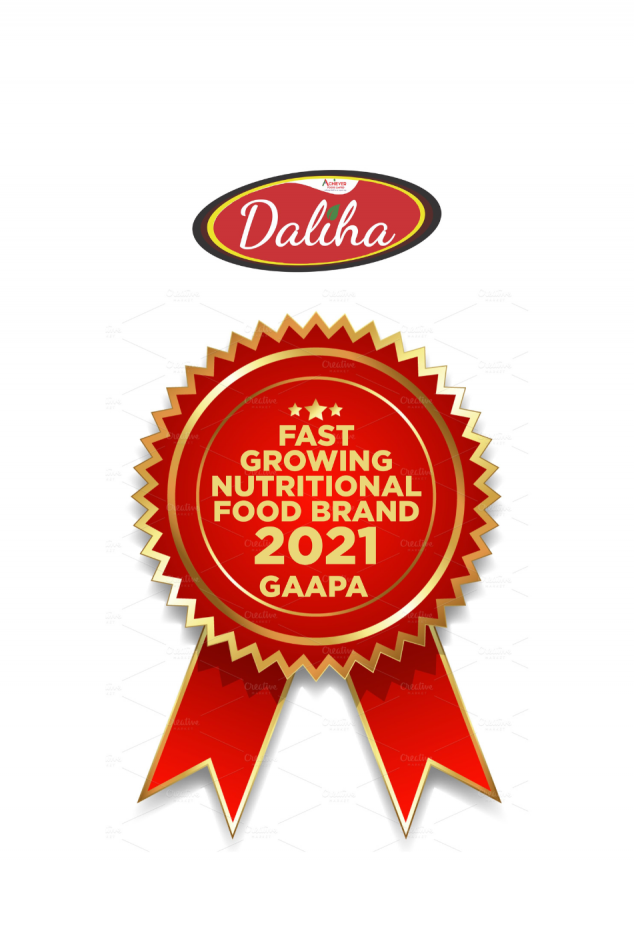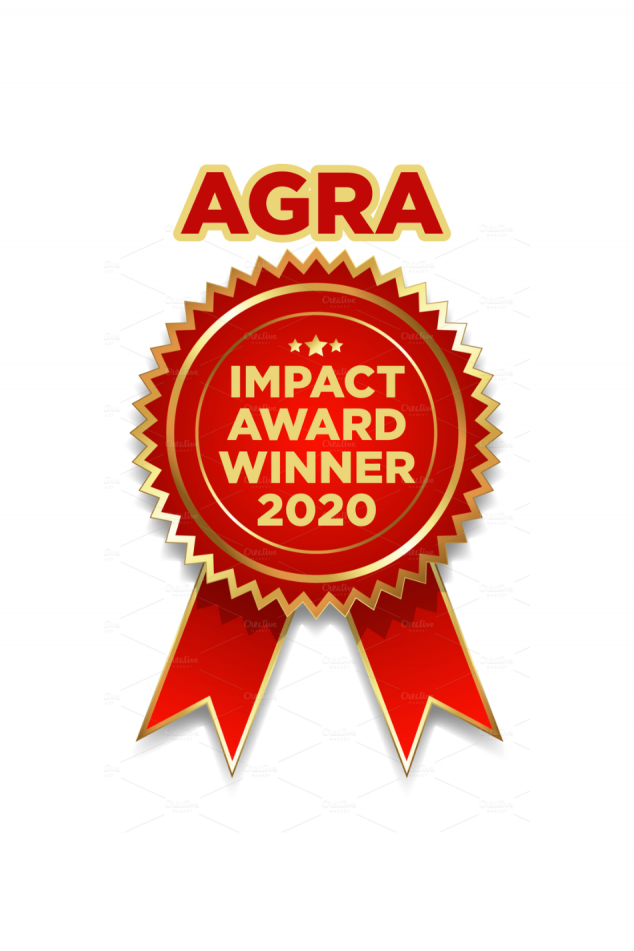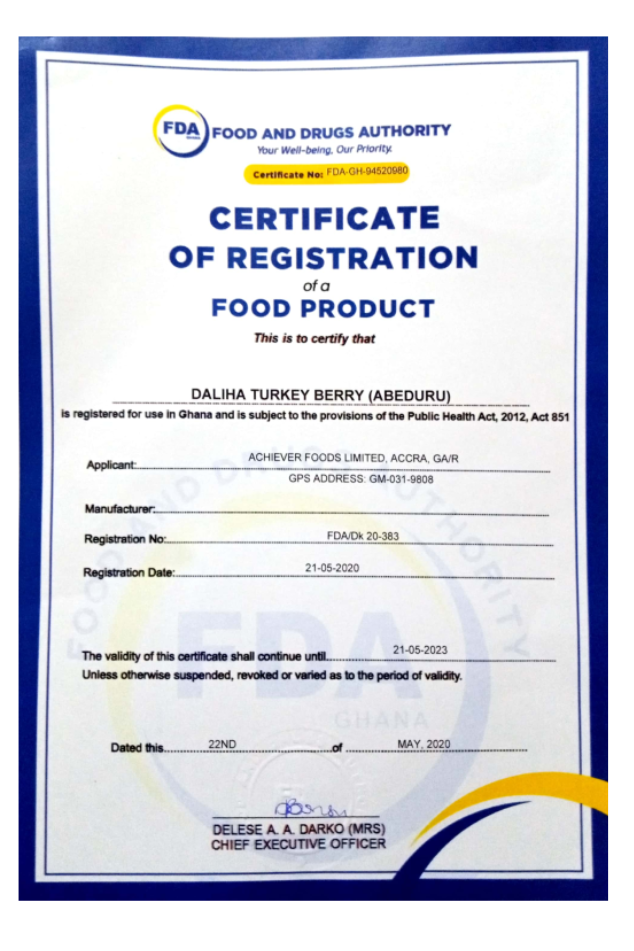 AWARDS & CERTIFICATIONS
From 2018 through to 2022, we've won 4 awards and we have FDA and HACCP certifications
Five (4) Awards in 4 Years

Meet the Achieving Team Leads