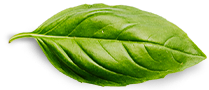 +233 242 5763 27
+233 248 4235 88
+233 201 3412 03
+1 571 343 9679
acfoodsltd@gmail.com
info.achieverfoods.net
Frequently Asked Questions!

Our products are also rich in iron and vitamins which helps boost the red blood cells and prevent or manage anemia. Every pregnant woman is required to eat iron rich foods to keep their blood level normal throughout their term of pregnancy.
Daliha products are organic without additives. They contain nutrients that helps to supplement foods deficient of nutrients like iron and vitamins. There is no recorded side effects with other medications.