Every day comes with its work load. In the wake of demanding task on our desk, the quest to be successful and fulfilled has led many people to get so stressed in meeting their ambitions and aspirations.
The search for ways to boost energy is unending. The unfortunate thing for many has been to resort to certain drugs and foods which has led to corresponding side effects.
Energy is an asset to make life worth living. How do you energize and re-energize. How do you keep the deadlines under control so you can activate your lifeline energy in a way that is sustainable and natural.
Below are some natural ways to boost your energy and be at your productive best each day.
EAT BALANCED DIETS
What we eat influences our energy levels in many ways. This is because one of the key benefits of food is to provide the body with fuel needed to perform key functions. How and when we eat can greatly impact how the body uses this energy.
Many foods we eat are loaded with quick energy giving properties like sugary drinks, carbohydrates like pasta, pastries, refined or white bread. Many times, the body quickly absorbs these foods causing blood sugar level to rise leading to insulin spikes. This kind of energy is not sustainable and one ends up eating more food to keep the body energized.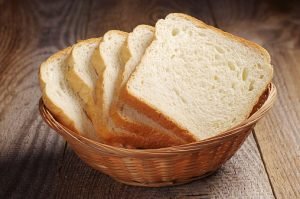 Therefore, having a balanced diet really helps to keep your energy stabilized. Fibrous foods like beans, nutrient dense powders like Daliha Turkey Berry Powders, vegetables, nuts and seeds are very good energy giving foods that can keep your energy levels constant throughout the day.
Morning breakfast should not only be a white bread with another cereal like porridge. It should be well balanced with a combination of vegetables/fruits, protein meals like eggs. When breakfast is well balanced, it helps improve the function of your insulin hormone as well as enabling you to have a long-lasting energy throughout the day.
DRINK ENOUGH WATER EVERYDAY
About 60-70% of the adult human body is water. Water has a key role of transporting the nutrients in the foods we eat to desired tissues, regulating the body temperature among many others. It also helps flush out toxins and other nutrients out of the body.
Dehydration can lead to affecting your mood making you feel tired and weak. It is common to find people drinking soda, and other sugary drinks when they are tired. But that is never a substitute for water. Water has the ability to keep you constantly energized throughout the day.
Studies show that sports drinks are only encouraged after 45min to 1 hour exercise when the body is low on salts and electrolytes. But this exception is only exempted for such long periods of exercise. When this is kind of exercise is not done, water is the ideal form of hydrating the body.
It is advisable to drink a minimum of 8 ounces of water daily. If you have not been drinking this amount of water daily, you can start gradually and increase your intake. You can also infuse low sugar fruits like cucumber, lemon or mint in your water to encourage drinking on daily basis.
QUIT SMOKING
A study has revealed that Nicotine, a substance that about 80-90% of people who smoke are addicted to, has the ability to reach to the brain in 10 seconds when it enters the body.
This leads to the brain releasing its adrenal hormones that creates a state of high energy. Many smokers think that it's a good way of boosting their energy but actually this type of energy is short lived and the body has a way of developing more tolerance for nicotine which leads to many side effects.
Studies have shown that smoking affects the heart and lungs leading to fatigue due to decreased blood oxygen supply to these tissues. Smoking can also lead to depression and mood swings. Even second smoking must be avoided as much as possible as it also poses same effects after prolonged exposure.
DRINK ORGANIC TEAS
Tea is the second most drank beverage after water in the world. 3 billion cups of tea are drunk daily worldwide according to research. When there is a need to boost energy, most people tend to drink caffeine containing drinks. However, research has made it clear how certain doses of caffeine can lead to side effects like increased heart rate, increased alertness and high usual energy levels.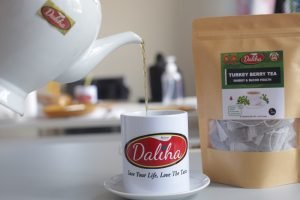 Coffee, the most consumed caffeinated drink worldwide has been a quick energy giver for most people. However, the truth is, any instant high energy and alertness gained from drinking caffeinated drinks is just for a short term and usually results in affecting normal sleep patterns. There is always a way to this, energy must not always come from caffeine drinks. Instead, a better alternative would be going for organic beverages like Daliha Foods.
Iron is a vital nutrient that the body needs to produce a protein molecule called heamoglobin. This protein molecule helps to carry oxygen to many part of the body like the brain, muscles and others.
When iron levels are low, it depletes oxygen stores which makes you feeling tired and fatigued. That said, instead of caffeinated drinks, one can try swapping with caffeine-FREE Teas like Daliha Turkey Berry Tea that helps boost energy levels to keep you energized for the day.
Interestingly, studies show that iron absorption can be inhibited by caffeine, hence it is advisable not to take caffeinated foods with iron foods together. For people who might be suffering from extreme low iron levels, they have to limit caffeine from their diet as much as possible. Energy foods from iron is always preferable to energy from caffeine foods.
Have you tasted our #healthy organic turkey berry ginger tea, it helps boost energy and iron levels as well.
MAKE TIME FOR SLEEP
It may sound like a contrast that sleep is necessary if we want to boost our energy levels. But it is a reality and many people do not realize their body needs rest to restore their energy. The body needs rest to heal and re-energize.
Studies have shown that sleep helps to restore two chemicals in the body- adenosine and glycogen. Glycogen helps to store energy in the brain so we can use it while we are awake. When we do not have enough sleep or continuous sleepless nights it decreases glycogen levels thereby reducing stored energy.
This is one of the reasons why the body can't function at its optimum levels when it's stressed.  Adenosine chemicals however build up when we are awake and informs the body to rest after a day's work.
These two chemicals are necessary for a balanced release and use of energy every day, hence the need for sleep. This means that for the body to find a perfect balance, an active lifestyle is necessary.
Research has also revealed that people who do not have enough sleep or get easily stressed develop a hunger stimulating hormone called ghrelin. This is one of the factors that accounts for binge eating disorders in some individuals leading to over eating.
When one continuously over eats due to stress it, can lead to weight gain. You can try our Daliha Slim Tea as it helps in weight loss program in a natural way.
Sleep also has the ability to keep the immune system boosted to fight infections due to the activation of some cytokines which are proteins responsible for modulation of immune reactions such as sensitization of the cells.
Daliha Berry Mint helps reduce stress, improve sleep and allows the body to restore energy for the day's use.
CONCLUSION
You can be at your productive best. Yes, you conserve energy and use it each day to fulfil that dream. When you commit to the above natural ways to boost your energy, you can be more excited each day and your joy will be felt by all who are close to you.
Your family, friends and loved ones will always want to be in your company and you feel a sense of belongness all the time.
If you want a more holistic management of your health, sign up for our Wellness Service. We provide you with tailor-made healthy lifestyle solutions to help you achieve your wellness goals.
Subscribe to our wellness service, for a more holistic management of your health to meet your wellness goals.
Sign up for our mailing list for more post on our nutrition and wellness articles. Send us a mail on acfoodsltd@gmail.com with all your enquiries.
Our WhatsApp lines are Contact +1571 343 96 79 or +233201341 203. We hope to read your comments as you read. Cheers!